Welcome to the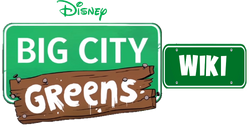 Feel free to edit any time!
This wiki is about the Disney Channel animated series Big City Greens, where 10-year-old country boy Cricket Green and his family move to the Big City to live with their Gramma, Alice. There, he and his older sister Tilly meet and make new friends, including new best friend Remy Remington, cafe co-worker and friend Gloria Sato and others, as well as battling the family's nemesis Chip Whistler to save the Greens' legacy. While getting used to his new surroundings, Cricket tries to make the most of his time in Big City, while learning new morals along the way.
Please keep in mind that this wiki may contain spoilers if you're not yet caught up with all currently released Big City Greens content!
Other Animated Show Wikis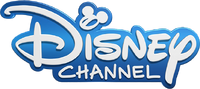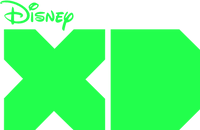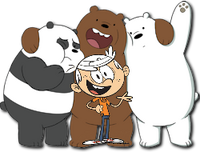 Disney Wikis
Cartoon Network Wikis
Nickelodeon Wikis
Netflix Wikis
Canadian Cartoon Wikis
Want to affiliate? Contact a staff member.